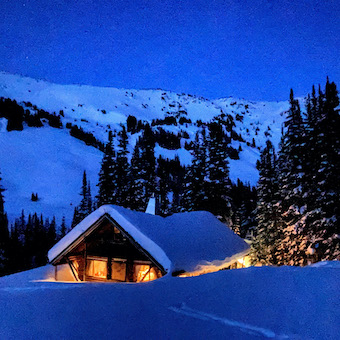 Imagine staying in a remote mountain cabin, with ski in ski out access. Incredible powder skiing right out the front door! British Columbia has many mountain huts which access world class powder skiing. They range from your basic mountain shelters, to helicopter accessed lodges with full services.
Whatever your budget or schedule, let us help you organize your Canadian hut trip.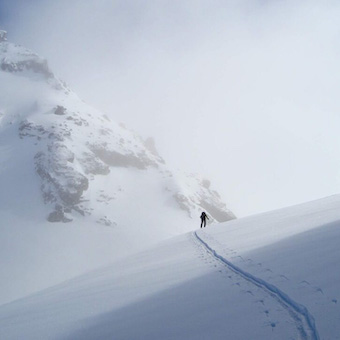 Spearhead and Garibaldi Neve Ski Traverses. Alpine scenery, glacial descents and solitude. The Spearhead traverse is the classic route linking Whistler and Blackcomb. A lift accessed start via Blackcomb takes us directly to the alpine. Linking glaciers we climb and descend around a limitless supply of skiable lines. We can make this trip as long or as short as you can handle. That's the beauty of it!
On the other end of Garibaldi Provincial Park lies the Garibaldi Neve. Accessed out of Squamish we traverse the Garibaldi Neve behind its namesake peak, making our way north and skiing out the giant Garibaldi Lake. The breathtaking alpine amphitheater presents endless skiing opportunities.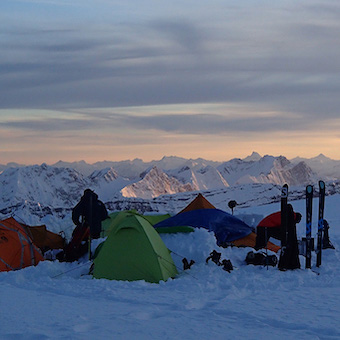 This is the ultimate backcountry skiers voyage. Let us take you to make our base camp on one of BC pristine icefields. Accessing a ski mountaineers paradise these playgrounds hold good skiing later in the season, when chances of more stable weather is more likely, but not always true. Expedition skiing at its finest. Base camp basics to keep us fed well and ready to rip another ski line! Locations are based on guest goals and objectives. Trip lengths are variable. We recommend a minimum of 5 days. Get in touch with us and lets go find your ski paradise!